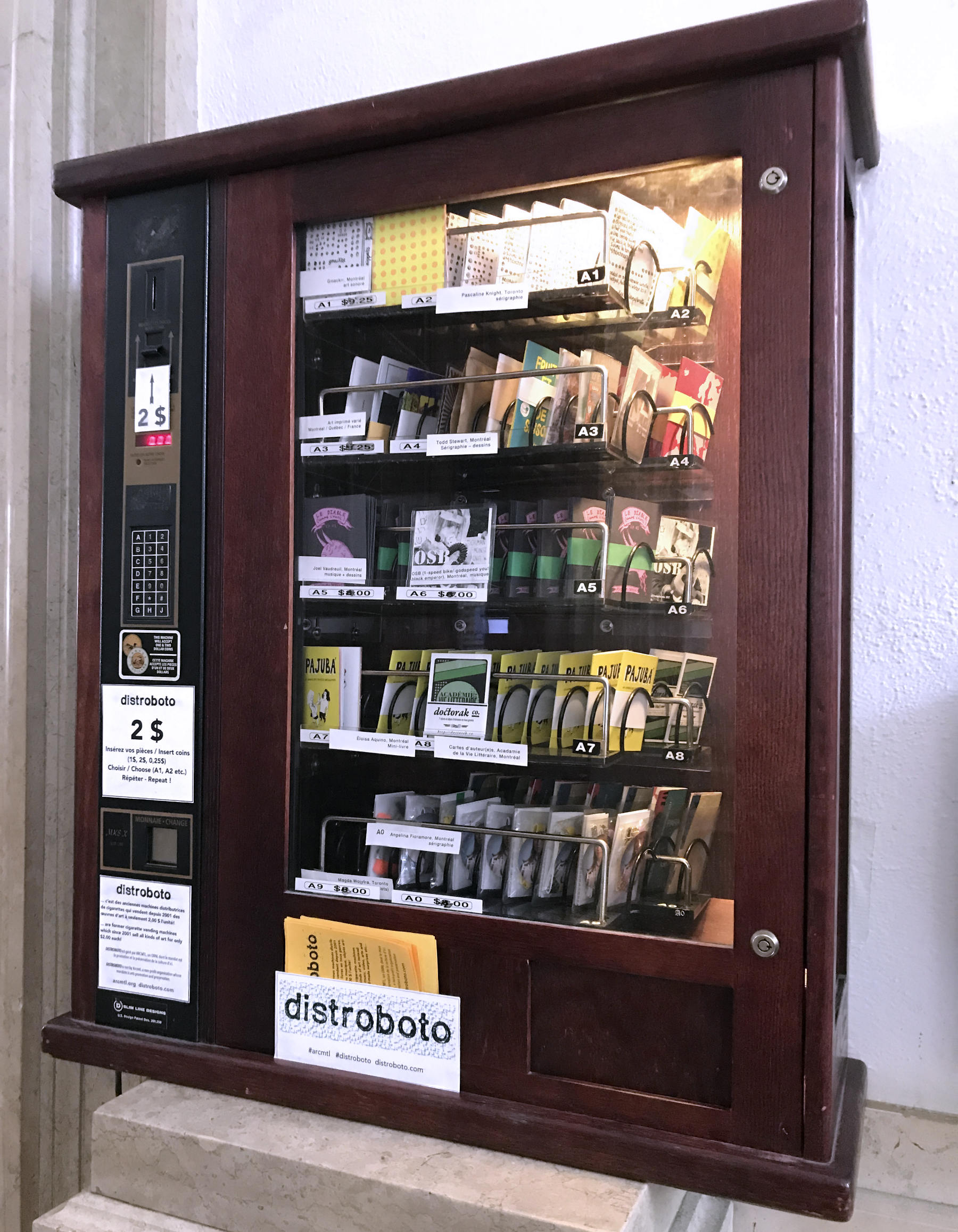 Distroboto!
New DISTROBOTO creation workshops!
In partnership with the non-profit artist-run centres Atelier Circulaire and Engramme, Distroboto is undertaking two creation workshops in March 2019.
At Atelier Circulaire on March 4 and 25, ten artists from Montreal will undertake a Risograph printing workshop, from which will emerge Riso-Boto: a series of Risograph-printed zines to be launched in the Distroboto machines in mid-April 2019!
Also in March, at both Engramme and Atelier Circulaire, we're hosting exploratory workshops called Print Augmented: an introduction to creating hybrid printed art integrating augmented reality content.
These workshops were made possible thanks to the Strategic Development Fund, Digital Strategies component of the Canada Council for the Arts.
DISTROBOTO machines are former cigarette machines which no longer sell cigarettes, but instead, sell art in the form of miniature books, crafts, comics, music, film, animation and more, all for only $2.00 each! Any artist or creative person can submit work to sell through Distroboto (and you don't have to be from Montreal to take part!). For more information, including how to take part in the project, check out the FAQ, read about the project's mandate and history or contact us by email at distroboto@arcmtl.org.