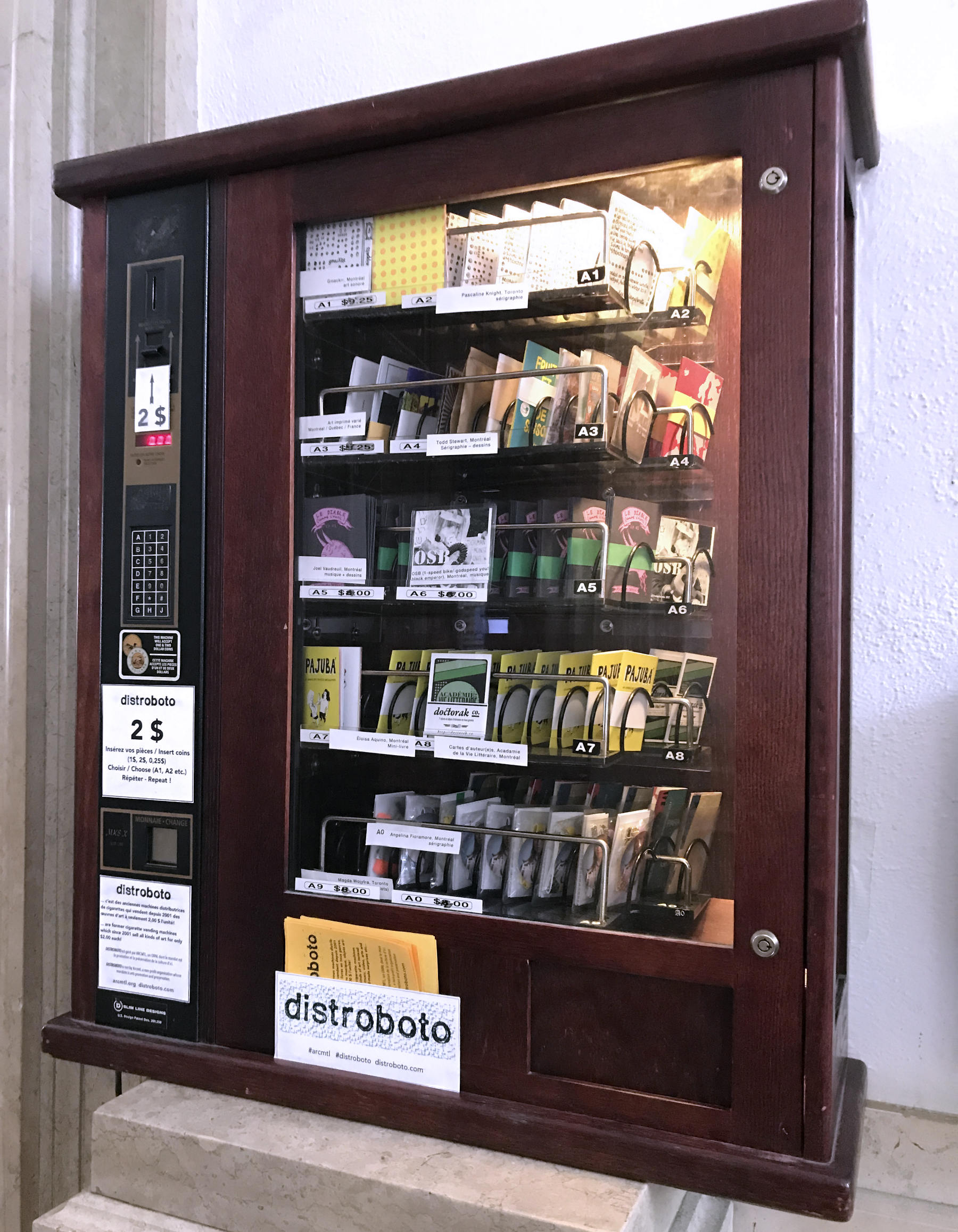 Distroboto!
New DISTROBOTO event!
Take part in a free zine-making workshop this Wednesday from 3 p.m. to 6 p.m. at Vices & Versa (6631 St-Laurent), followed by a 5 à 7 to re-launch their Distroboto machine!
The network of Distroboto art vending machines sells small zines, artworks and music. This non-profit project gives nearly all the sales revenue sales directly to the artists. It's a way for the public to discover new artists for just a few dollars!
This last workshop of the summer will include a presentation by Louis Rastelli, co-founder of the Distroboto project, on effective methods of producing very small zines and publications.
All workshop materials will be provided – just bring your ideas!
The Zine Recipe workshops have been produced in the summer of 2022 by ARCMTL - Expozine and Cloé Murphy, thanks to support from Concordia University.
Click here for a photo gallery of the Riso Boto workshops held in 2019.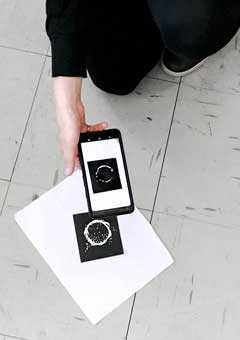 The Montreal Printed Arts Festival Presented:
Print Augmented
Click here for a photo gallery of images of the AR workshops held for this project.
---
DISTROBOTO machines are former cigarette machines which no longer sell cigarettes, but instead, sell art in the form of miniature books, crafts, comics, music, film, animation and more, all for only $2.00 each! Any artist or creative person can submit work to sell through Distroboto (and you don't have to be from Montreal to take part!). For more information, including how to take part in the project, check out the FAQ, read about the project's mandate and history or contact us by email at distroboto@arcmtl.org.